Randy Beaver
Licensed Home Inspector Since 2005
Randy Beaver is the owner and home inspector of Custom Inspections. The knowledge that Randy brings to the home inspection industry is second to none, and it's largely thanks to his 25 years of experience as a home builder and licensed general contractor. Randy is highly skilled at evaluating every aspect of a home, making it easy for him to identify common issues—as well as giving him the capacity to effectively diagnose the more complicated and elusive problems that can present in a home's construction.   
It's About Making a Difference
When he worked as a general contractor, a high percentage of Randy's workload was performing repairs and correcting the work of other contractors. Randy decided that as a home inspector, he could apply his skills to help existing homeowners and prospective buyers protect their investments by catching these mistakes and offering guidance on how to correct them— giving his customers the knowledge to fine-tune a good home into a dream home.
When he's not inspecting homes, Randy enjoys working on the farm, going hunting, kayaking, and vacationing with his family. Randy also loves to watch most sports when he's relaxing at home.
Home Inspector Qualifications
25 years as a licensed general contractor, custom home designer, and builder

Home Inspector Since 2005

InterNACHI Member

Certified Basic and Advanced Home Inspector (Professional Home Inspectors Institute)

IAQ Certified

Certified Mold Inspector and Remediator (Micro & ESA)

State Licensed Termite Inspector

You Can Be Certain of the Results
Randy strives for the results of your inspection to be as accurate as possible, using specialized tools as necessary to qualify suspected defects or safety issues.
Some of these tools include:
✓ Thermal Imaging Camera
✓ Gas Leak Detector
✓ IR Thermometer
✓ Moisture Meter
✓ Spectoscope
(for inaccessible roofing systems)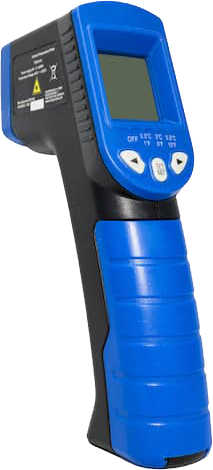 It's About Giving You Peace of Mind
The prospective homebuyer or seller who schedules the inspection is invited to accompany Randy while he evaluates the property for a more direct and engaging learning experience
Even long after the inspection report has been delivered, you can still call Randy to ask any questions that you have about the home's design, condition, and recommended maintenance
If the listed inspection services don't have what you're looking for, contact Randy to ask about creating a custom inspection that will more closely match your needs
At Custom Inspections, our goal is to eliminate buyer's remorse by providing an investigative home inspection that will make it clear whether or not your prospective investment is protected. Contact us today to request an inspection. Appointments can be scheduled 7 days a week. 
Home inspections start at just $240. We offer military discounts as well as package deal discounts. Contact us for more information.
ADDRESS
13690 Ibex Rd
Neosho, MO 64850